Brew House
Establishment and food at 4355 Blackcomb Way, Whistler, BC V0N 1B4, Canada. Here you will find detailed information about Brew House: address, phone, fax, opening hours, customer reviews, photos, directions and more.
Rating
2.6 /5
Based on 5 reviews
Photos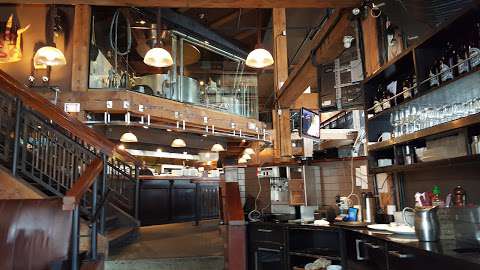 Reviews of Brew House
Skyrider 699 Added 2018-10-22

★ ★ ☆ ☆ ☆

Came here for a buffet and the chicken was dry, the sauce for the salad was very salty and the mac and cheese I took had hair in it. Yes, it had one long black strand of hair in it. The anything that was ok was the potatoes and the gravy. The only upside is that they have beer that's brewed here. All I want to say is if your looking to get drunk then this is a good place to do so. But if not, go to a different restaurant.

Ken Hamilton Added 2018-09-30

★ ★ ★ ☆ ☆

Nice pub with great staff. A little pricey, good food. Comfortable with many seating areas and unusually quiet for a large room.

Desy Cheng Added 2018-09-23

★ ★ ★ ★ ☆

Location, atmosphere, and service was excellent!

Food was just ok though. Had Italian pizza and fish tacos. I would only rate those 3/5. They were good but nothing I would crave to have more of ever.

There is parking underground too which was a bonus! Paid though...

Eduardo Servin Added 2018-08-21

★ ★ ★ ☆ ☆

Nice place but regular service.
So many servers on site and when you need something nobody even bothers. Only the person attending you cares. And expensive.
Not very satisfied.
In regards to the food, regular quality.
In regards to beer, they have very few options.
Overall, for the prices you would expect much more.

Andy Joyce Added 2018-08-11

★ ☆ ☆ ☆ ☆

Always had good times at the Brew House until tonight. Wow! All we did is query a bill as we were overcharged for drinks. The obnoxious bar tender treated us like criminals. What a way to be treated.

We were charged for three pitchers when we had two, a polite query turned into a confrontation.

I would never ever go back so unprofessional and confrontational to a family of four, manners cost nothing.

If I could give minus stars I would.